Get Tax Help
File a free federal and state return if your income in 2020 was $72,000 or less. Do you have questions as you're doing your return?
Certified Tax Coaches Can Help
Get a response within 24 hours, working days.
Contact by Email:
Suzanne.Mayfield@Chickasaw.net
Times available to take questions:
Monday through Friday 8 to 5
First: Validate Your Identity
To e-file your 2020 tax return, you must verify your identity with your Adjusted Gross Income from your 2019 tax return.
Next: Make an account in OLT OnLine Taxes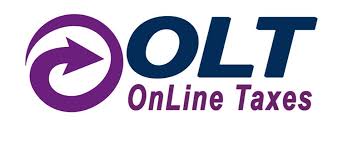 OLT OnLine Taxes is the IRS approved free file tax filing service.
Easy Q&A guidance to fill out the 1040 form
No age restrictions
e-file service for federal and Oklahoma returns
Form 1040NR (non-resident)
View and print tax returns
More on Taxes, Filing & Tracking Returns
You May Qualify for the Earned Income Tax Credit
You may have extra money waiting for you with the Earned Income Tax Credit. The EITC is a benefit for working people with low to moderate income.
If you qualify, you could pay less federal tax or even get money back. The EITC is a boost to help pay your bills or save for a rainy day.